Master Crafting Writ Vendors
Special furnishing items can be purchased with writ vouchers from the Mastercraft Mediator known as Rolis Hlaalu and the Achievement Mediator named Faustina Curio. They offer unique items such as crafting tables, target dummies, motifs, special materials, research scrolls and furnishing plans.
They can be found together in your alliance capital city. You must complete top-tier writs to trade in for vouchers. You have a chance of getting vouchers by completing your daily crafting quests or purchasing them from the auction house.
GRAHTWOOD/STORMHAVEN/DESHAAN – Mastercraft MEdiator vendors
Below are furniture items and furnishing plans available from Rolis Hlaalu. Most items and recipes are not bound with the exception of attunable crafting stations which become bound once they are attuned. These items require writ vouchers (

) to purchase.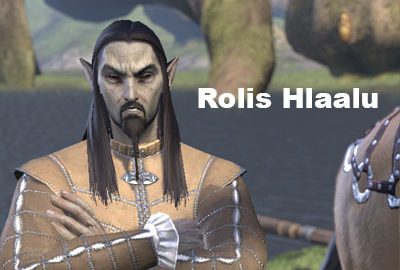 If you are collecting furnishing plans, Rolis also sells random superior and epic furnishing plans:
Item Name
Writ Voucher Cost

Hlaalu

Master Furnisher's Document (random

epic

furnishing plan)
25

Hlaalu

Journeyman Furnisher's Document (random

superior

furnishing plan)
10
Other items that Rolis Hlaalu sells:
| | |
| --- | --- |
| Item Name | Writ Voucher Cost |
| Animus Stone (Material for target skeleton) | 50 |
| Crafting Motif 16: Glass Style | 180 |
| Crafting Motif 37: Ebony (per chapter) | 25 |
| Crafting Motif 37: Ebony Style (savings on the full book) | 300 |
| Gilding Wax (for Jewelcrafting items with the Swift trait) | 20 |
| Diminished Aetherial Dust (for Aetherial Ambrosia) | 50 |
| Night Pumice (Ebony style material) | 8 |